Kojic acid: whiten the Japanese way!
Kojic acid is a skin whitening ingredient developed in Japan in 1989. It is a by-product of the fermentation of rice that produces "sake," the popular Japanese wine.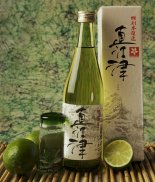 It works by inhibiting the enzyme tyrosinase from converting tyrosine to eumelanin. Eumelanin is the black pigment responsible for skin darkening.
It is also a
UV light absorber
. This helps U.V. light from causing melanin production on the skin.
Kojic is an unstable compound. When exposed to light or air, it may turn into brown and lose its efficacy. Therefore, most cosmetic preparations use the stable kind which is kojic acid dipalmitate.
Are you using a kojic acid-based product that works for you? Let the world know by sharing a brief testimonial here....


How effective is kojic dipalmitate in skin lightening?
Numerous trials have shown it to be more effective than glycolic acid and hydroquinone. Plus, it is a natural ingredient unlike the latter that are synthetic.
Hydroquinone is considered the gold standard in melanin inhibition. However, when you use hydroquinone-based products, you have to stay away from light and the sun as much as possible. Because it is a strong whitening agent, it can cause reddening or allergies which may further damage your skin.
Because of these risks, hydroquinone is only to be used under medical supervision.
USES IN FOOD
Aside from skin whitening, this Japanese whitening wonder is also used in food as a preservative. It is used, for instance, in apples to prevent it from browning when opened. As an anti-browning agent, it is also used in preserving the pink color of shrimps. And it is used to ripen tomatoes as well.
OTHER USES
In Japan, kojic can be found as ingredient in toothpaste, bath salts, body lotions and even sunscreens. For the toothpaste, it is used because of its antibacterial and whitening properties.
IS IT CARCINOGENIC?
There are some rumors about kojic dipalmitate as carcinogenic. To put our apprehensions about using this superior whitening product to rest, read this:
In a study published in Monographs (Volume 79) called "Kojic acid: Exposure data," researchers concluded:
"there is inadequate evidence in humans for the carcinogenicity of kojic acid."
---
Kojic-based soaps, lotions, creams, and toners: DO THEY WORK?
Yes, they do. The usual concentration of kojic dipalmitate in skin preparations is 0.2 to 1%.
There are products, however, that contain more than that. In fact, the kojic-papaya soap that I am using has 4% kojic dipalmitate. And just like me and the thousands who are using it, there is no unpleasant side effect. Just skin whitening.
Top skin whitening brands in the market today almost always have kojic as one of the whitening ingredients. Check yours if it has this super whitening ingredient today!
---
Would you testify that kojic whitened your skin? Share your best kojic whitening experience here!
What is the best kojic skin whitening product that you have used?
Share your whitening experience with kojic acid-based soaps, creams, or lotions!

Back to top



Return to Glutathione Skin Whitening

Back to HOME